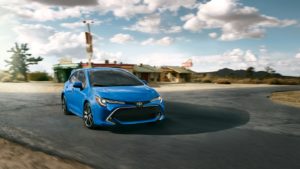 The long awaited (by me) 2019 Toyota Corolla Hatchback is finally available for sale, and it's easy to see why this new model far out-preforms, out-techs, out-safeties, and out-looks the "old" 2018 iM. Ever since spy shots of testing mules for the new 12th gen Corolla Hatch were leaked late last year, Toyota enthusiasts like myself have anxiously been waiting for this release.
While the Corolla iM 1.8L i4 produced only 137 horsepower and 126 ft-lbs of torque, the new 2.0L motor makes 31 more horsepower and 25 more ft-lbs of torque. The new Corolla is also lighter, shaving 1.2 seconds off the old car's 9.1 second 0-60. The addition of a real 1st gear in the CVT not only helps with acceleration but also with fuel economy, adding three more mpg in both city and highway driving. Toyota also claims its all-new suspension system reduces body roll, offers a more engaging drive, while also smoothing out bumps better than the iM's.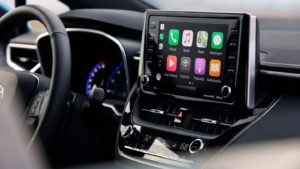 The new Corolla's new interior is gorgeous, and it's all new infotainment system is the second Toyota ever to feature Apple's CarPlay. Unfortunately us Android users still are stuck with regular Bluetooth. The optional leather interiors on XSE trims are WAY nicer (and easier to clean) than the iM's, but the high load floor chokes trunk usability. Amazon's Alexa is also integrated in the headunit.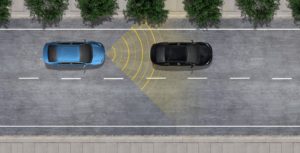 All new Toyotas sold have their suite of safety features, called Toyota Safety Sense (TSS for short). While the iM had the more basic package, including automatic emergency braking, automatic high beams and lane departure alert (withOUT steering assistance), the 2019 Hatch has Toyota's brand new TSS 2.0, featuring automatic emergency braking with pedestrian detection, radar guided cruise control, lane departure alert with steering assist and road edge detection, automatic high beams, road sign assist and lane tracing assist, all included standard. Also included are a blind spot monitor, backup camera, LED headlights and running lights, seven airbags, whiplash protecting seats and hill start assist.
Finally, this car is beautiful. Its lower, longer, wider and more aggressive than the outgoing iM, has bigger wheels, stickier rubber, and an amazing new blue color.
So it's obvious the 2019 Corolla Hatchback is a better car, but is it a better buy?
This question will arouse when considering the two, and the answer is still a little blurry. iMs MSRP for about $19,000, and with the $1500 Toyota is giving back on the old 2018's plus dealer rebates, you could get into a new iM for $17000 and some change. For a nicely equipped Corolla hatch, you're looking at $25,000, and because it's a spanking new model, it's unlikely to get the same discounts.
But in the end, it's simple. Get the new 2019 Corolla. It's much more nicer, safer, and in the long run cheaper, both to insure (because of all the safety features) and to sell (it'll be a generation newer than an iM, and it'll depreciate less).